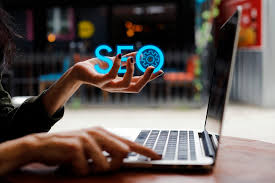 "Search Intent" is the new buzzword in the world of SEO.
Google pays attention to how people interact with your website.
And if people generally get what theyre looking for from your page, you can expect your rankings to improve.
If not, Google will drop your site down a few spots.
The key in this step is to make sure your page gives a searcher EXACTLY what theyre looking for.
Let me explain how this works with a real-life example.
A few years ago I wanted to rank for the keyword "Conversion Rate Optimization".
So we spent WEEKS working on this giant list of CRO techniques.
At first, the content did really well. It was getting a decent amount of search engine traffic every month.
But over time, Google figured out that people searching for "Conversion Rate Optimization" didnt want a giant list of techniques.
And, as you can see from this Google Analytics screenshot, organic traffic to that page slowly declined.
So after some time, I decided to figure out what the Search Intent for "Conversion Rate Optimization" actually was.
First, I thought about what someone typing that phrase into Google is looking for.
And I realized that they probably want content that includes:
A definition of what CRO actually is
A description of how CRO works
Examples of CRO in action
Tips for getting started
Second, I looked at what was already ranking on the first page.
And I quickly noticed that pretty much every result on the first page included all the stuff that my content was missing.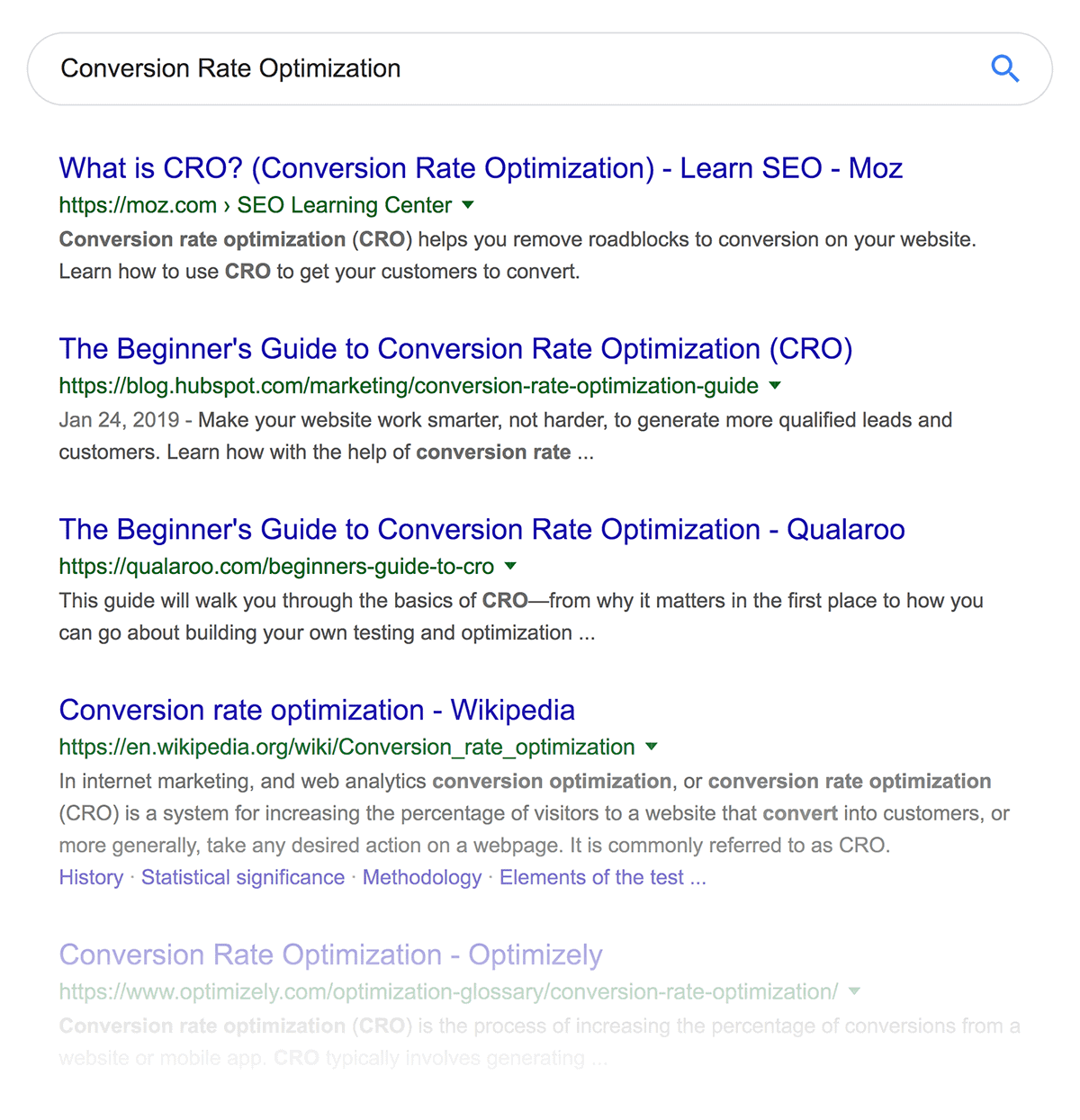 (Mostly in the form of a giant beginners guide.)
So I completely reworked my content from scratch.
Now that my page matches Search Intent, it now gets 214% more organic traffic than before.

Bottom Line? If you want to improve your Google ranking, your page needs to be a GREAT fit for what someones searching for.